The Trip to Mazatlan
The flight left at 6 am. Which meant we had to be up at 2 am, to be at the airport at 4 am., to get on our flight on time. We made it through everything just fine, and boarded the plane. On the way down we were able to get first class thinking it would help with D. He I guess wanted to be awake for it all.. holding grandma's hand and drinking a bottle.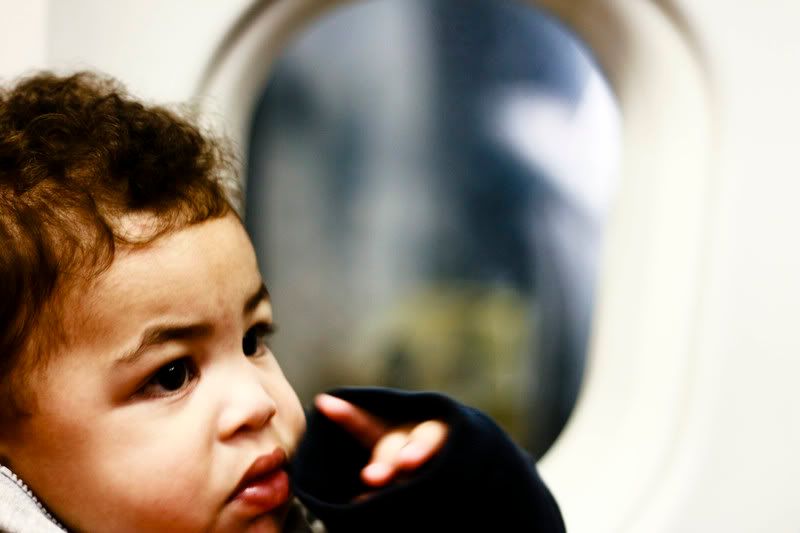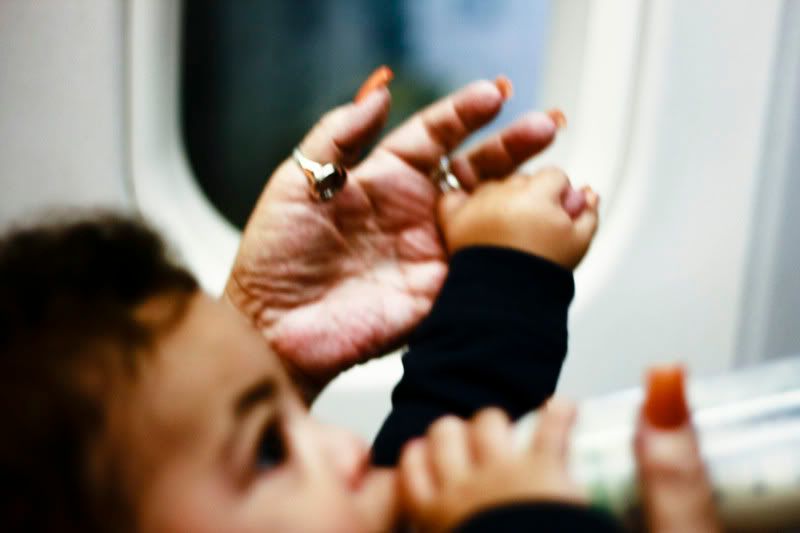 Once we landed, we were taken by golfcart to our room, which was not ready just yet so they gave us a free lunch by the pool where we had drinks, lunch, and then off to the room to relax.
Below is the view from our Balcony to the right, straight out was the ocean and sunset. We ordered some wine, and some cheese and took in the sound of the ocean. They also have 24 hrs. room service which Keith LOVED.