A good weekend..
We had a good busy weekend. You know me and our running around craziness. Friday baby D and I ran to the mall to get some things for him, and to look for something for Malia who turned the BIG 7 on 8/14. Honestly where has the time gone. We had a good time running around, Baby D tried on some new shoes and approved so we got him a cute pair. By the time we got home he was all worn out from shopping, and we crashed.
Saturday we (me, K, and baby D) headed to Stockton to spend the day with Chris, Julie & the girls. We also celebrated Malia's birthday. We had a good time, always do. Baby D did really good. I have noticed there are two things.. 1) I need some travel toys for him, I think he was a bit bored and not much for him to play with 2) He loves being up and social but boy the meltdown from no nap was a fierce one getting into the car seat. He loves being outside. Loves it. We finally went outside and he had fun exploring. Although he always seems to find things he is not suppose to have to try and play with. He stood up twice on his own, but only took a couple steps. He got pretty dirty crawling around on the cement, but he didn't seem to mind.
Malia got twister for her birthday and the girls had fun playing that, Baby D wanted to join in the fun. Cake was had, I used it as a distraction for the adults to cuddle Lily some. She is getting so big and cuter each time I see her. I have realized she does not like to be held like Baby D did, on my chest.. instead she prefers facing the world to see what is going on. I bet that will play into her personality as she gets older. A people watcher. :).
Sunday Baby D and I took Auntie Dev to the zoo for her birthday. She choose the zoo, I didn't make her. Baby D thinks she is pretty cool for that reason, and he is sure they have a lot in common. When the fun was over there we headed to Target and that was NUTS with all the back to school people. Finally heading home for rest, and Keith and I enjoyed a nice at home date night dinner. Us, Rubio's, and 'Ritas.. a great way to finish a great weekend.

Here are some pics of our visit to see the girls..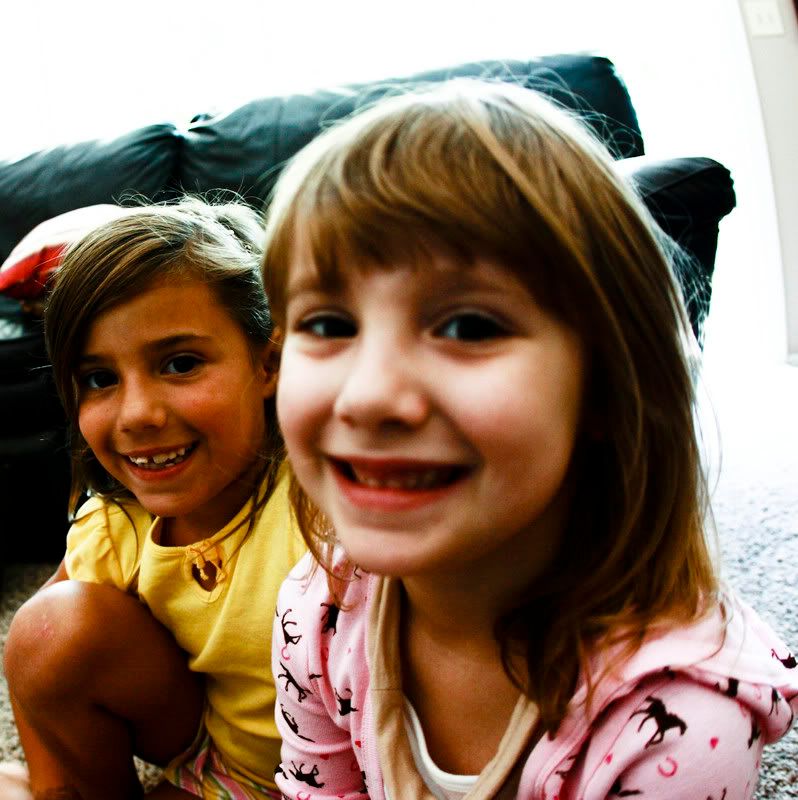 Malia's with her cake..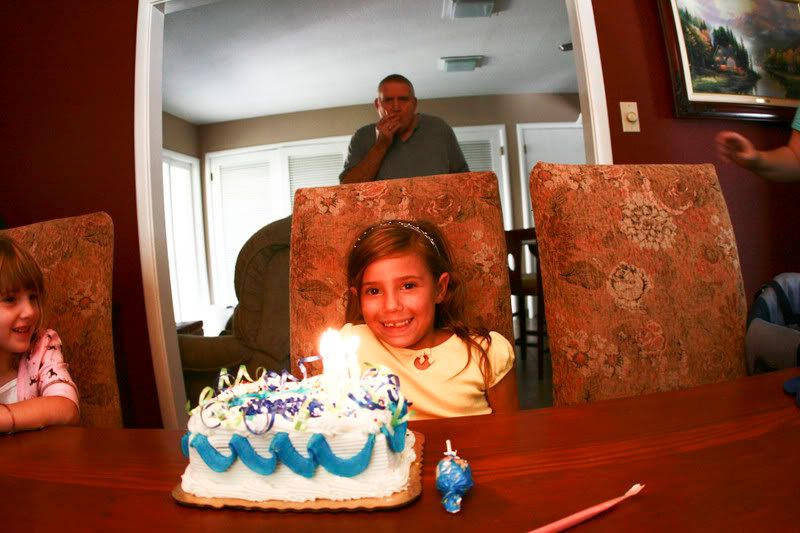 Ivy having a hard time holding on during twister..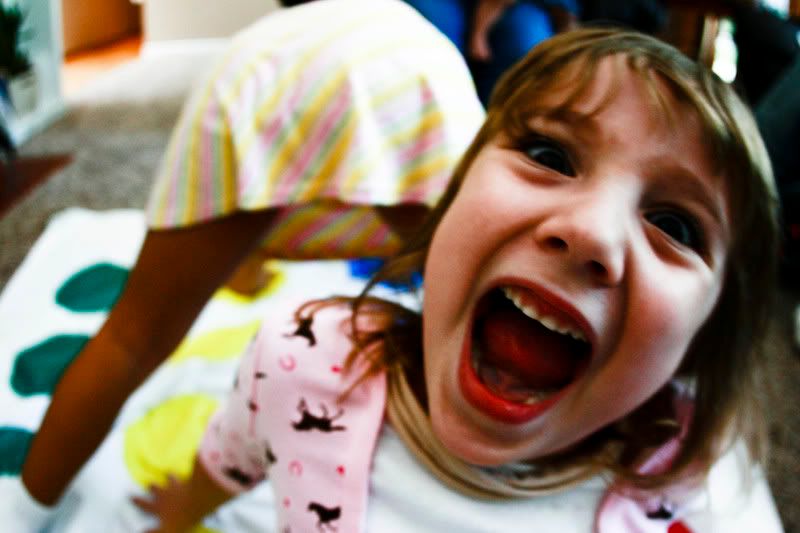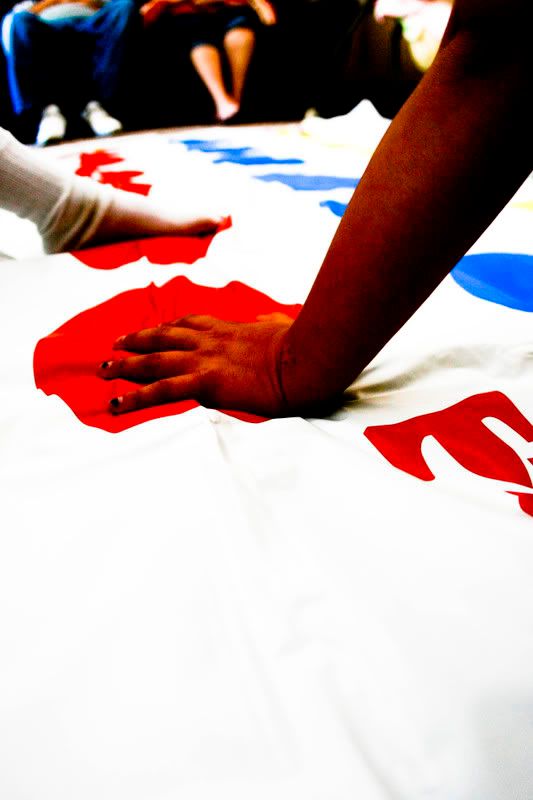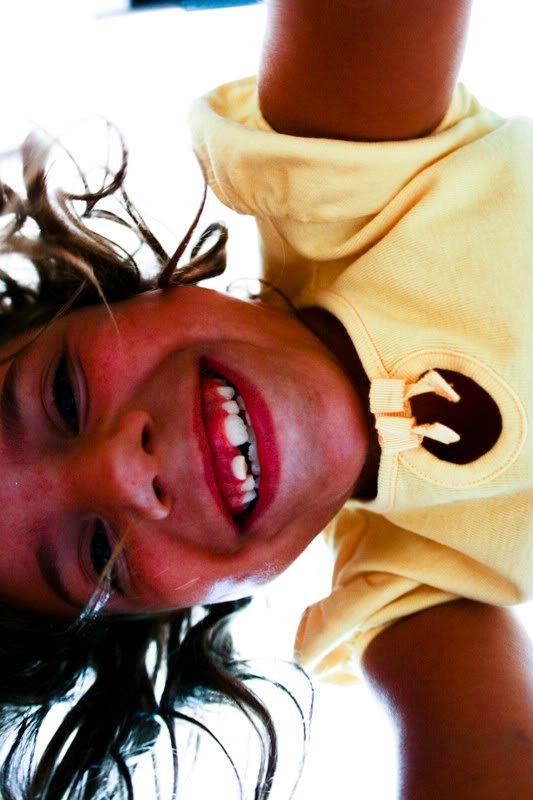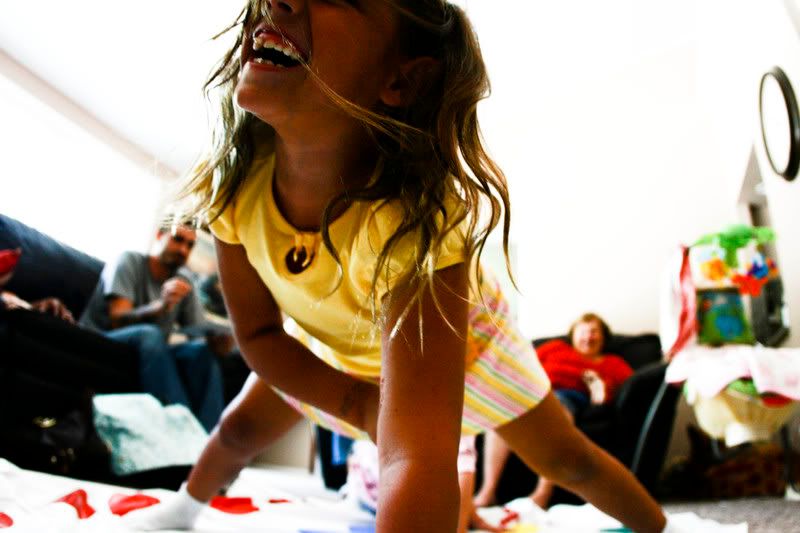 Dad joined them..