A busy long weekend...

I can't believe the weekend was actually three days long. It felt so short, trying to pack as much fun as we could into it. I am super tired this morning, but glad we got so much done. We have a pretty busy Sept. ahead of us.

Friday Mom came over and I cooked dinner and cleaned up. I had baby D's pictures Saturday morning. He wore his first pair of AirForce Ones. I had forgotten I had booked this shoot months ago, but the lady was coming at 9 am and I scrambled to be ready. Saturday Morning I woke up at the crack of dawn and ran out to get some props for the shoot like balloons and a small cake. (more on that later).
Then we (My Mom, Keith and I) headed up to Pam's house for the weekend. Pam bought a place in Roseville last year, it was my first time going. The house is so nice, and decorated perfectly. She also has a great pool in the backyard. Darrian had lots of fun exploring, and he found Pam to be lots of fun. We swam, BBQ'd and had a good time. Keith played handy man and put together things around the house for Pam.

Monday Mom and I took Baby D with us and we headed up to Healdsburg and had a picnic. We got lost a bunch, but had a good time. It is so freaking pretty up there. The crush hasn't happened yet so the grapes are full and on the vine. We stopped at this cute famous store Jimtown, it has been there since 1863. It is super cute inside lots of vintage stuff. Also a cool old truck parked outside. I had to get pictures. We carried on to Stryker Vineyards to have a picnic, a nice day, a great drive back. We then drove all the way to Ikea to get some things for D's party. Got home and crashed. It was a long busy weekend and we had a blast.
(a million pictures, you can see these at
http://www.dnmthornton.blogspot.com/
)
Pam's Amazing Pool..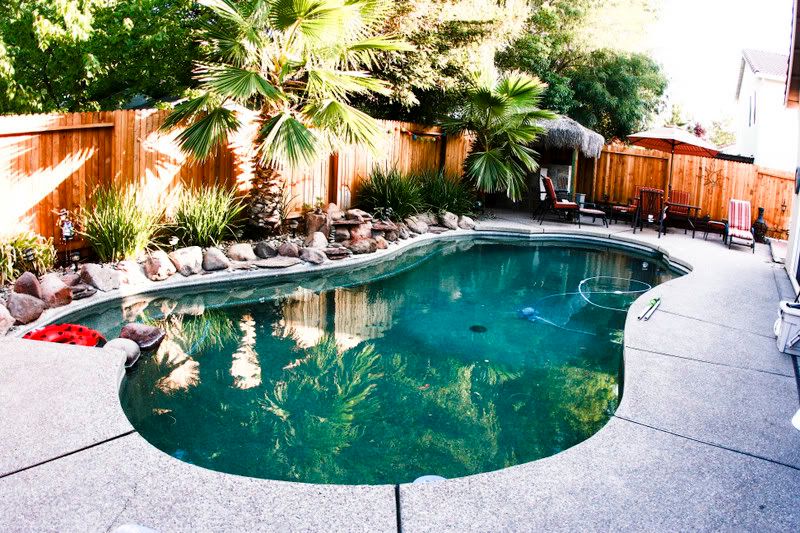 First time wearing his first pair of Air force 1's
Checking out the grapes, he ate one. This was at Stryker.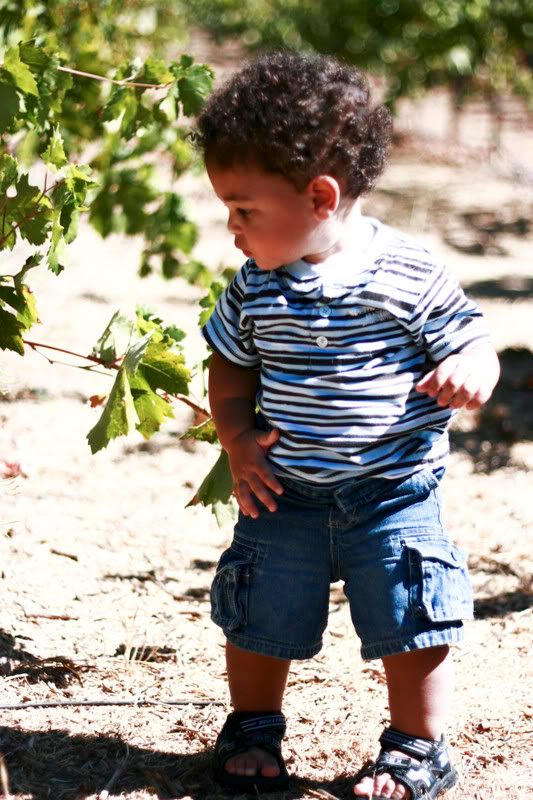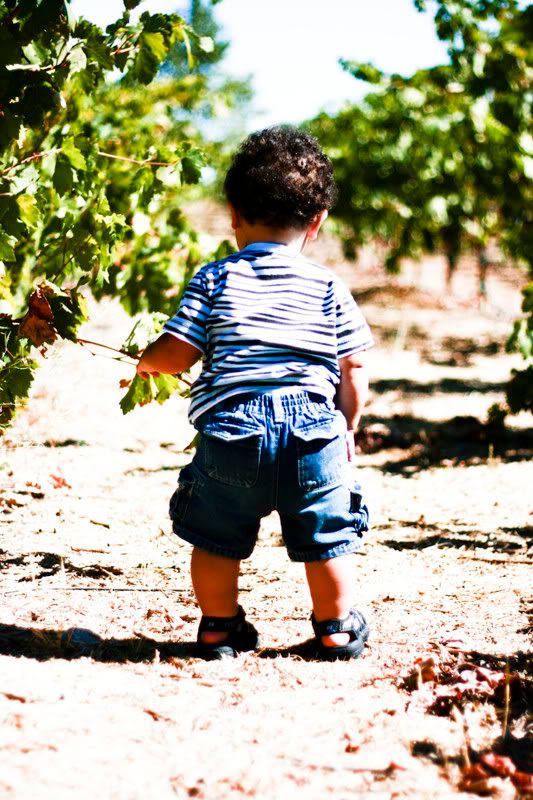 Some super cute shots inside the Jimtown store.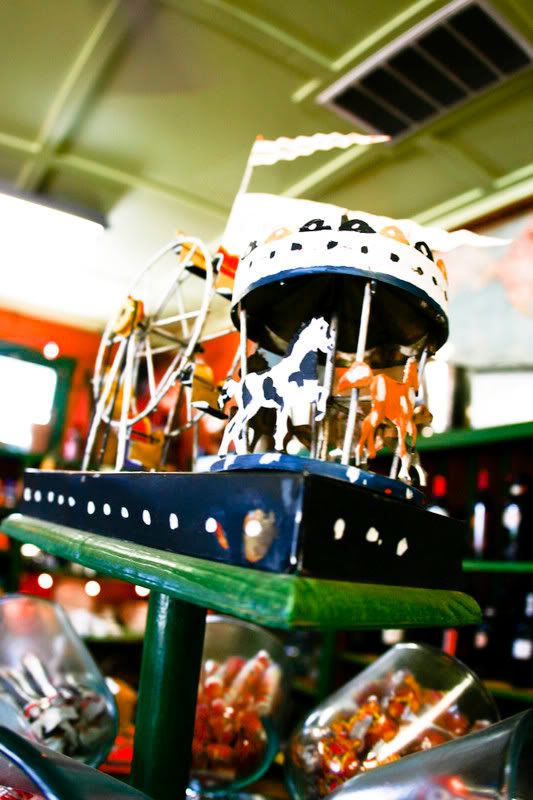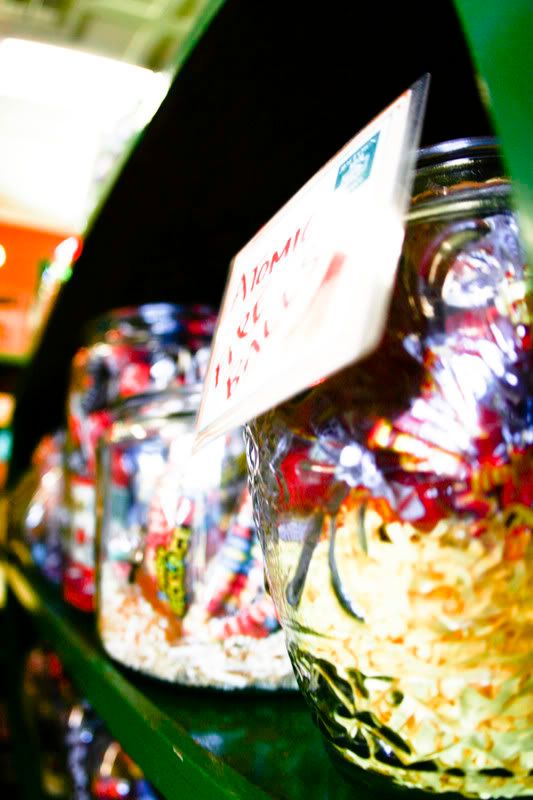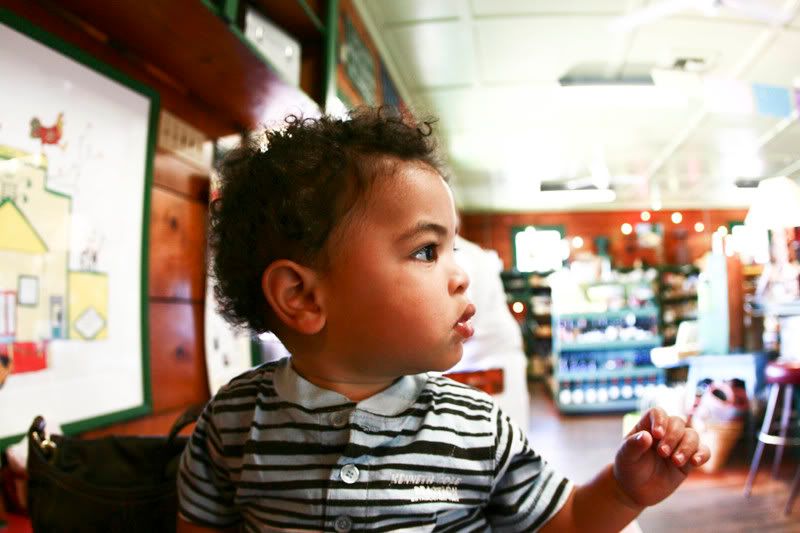 Baby D Loved this truck.
Baby D checking out the selection..